We are one the finest in the globe
A professional member of ANLP (Association of NLP) - UK
About Us
Welcome to Neurospace
We at Neurospace, help you "fix your mind" using latest NLP techniques and solutions, so you can lead a peaceful, confident and a successful life as well as accelerating growth in your life.
We specifically work with Business Owners and Corporate executives for solving most important problems of their life.
Your mind can be your biggest strength as well as the biggest enemy for your Life. So if you know how to handle this mind of yours, you can grow much faster than you ever imagined. In fact, you can accelerate your business and professional growth in the shortest possible time, by saving years of effort through NLP.
Some of the important challenges faced by Business owners and corporate executives are the follows,
Managing relationships with people like their co-workers, customers, vendors etc.

And building rapport with such people to get things done

Maintaining your most resourceful emotional state at very important times
All of this and much more can be very easily solved just by fixing your mind. Neurospace is an advanced NLP Coaching & Consulting Company. And the primary focus at Neurospace is accelerating the growth of business owners and corporate executives through coaching and consulting solutions, with the help of a very powerful technique called Neuro Linguistic Programming also known as NLP.
Professional Associations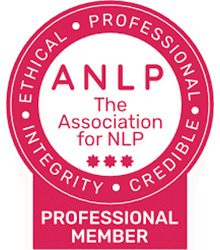 ANLP - UK, Professional Member
Sue Knight NLP, UK Certified
AIMA New Delhi, IND - Certified Business Consultant
My Name is Sakthivel P, And I am the Founder of Neurospace and below
are some of my credentials.
Feedback
Our Testimonials
Mr. Rama Krishnan S
"Influencing people with their way and our expectations"
Ms. Sajana Jain
"Clear, Logical, empathetic & friendly. Activity based learning impressed me"